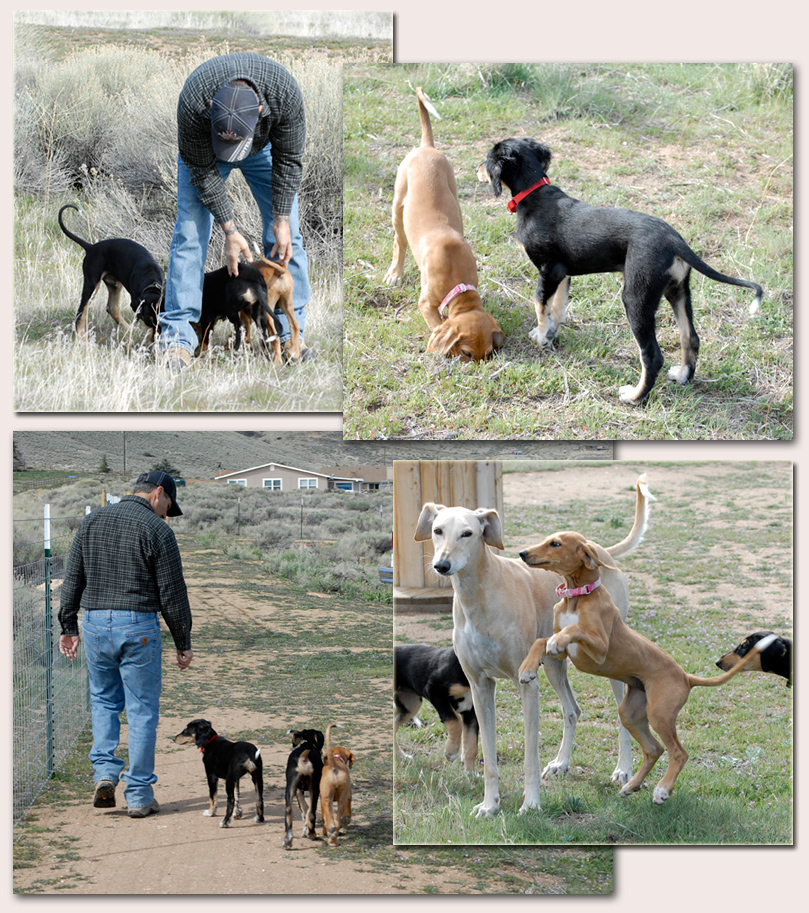 At ten weeks of age the three puppies, Tiffany, Caz and Sweetie, took their first trip up onto our property. They had a GREAT time and started
to learn all about how to follow us and their father, Ringo. They were not the least bit timid when we put them out of the van, they took right
off on adventure! Tiffany is the tri feathered pup in the red collar. Caz is the smooth tri boy in the camo collar and Sweetie is the red
smooth girl in the pink camo collar.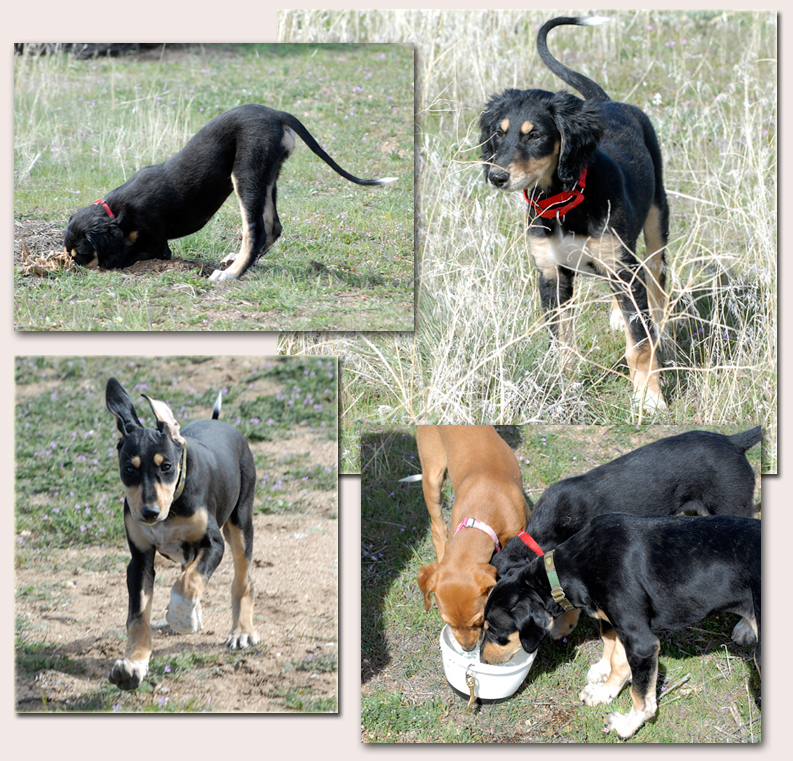 Once they got going, they found out about all the new smells in the bushes and especially in the ground. Digging holes took a high priority!
Once we'd gone a distance and the pups got a bit warm, they also started to learn that people (like me!) carry a backpack
with WATER for them. Good puppies!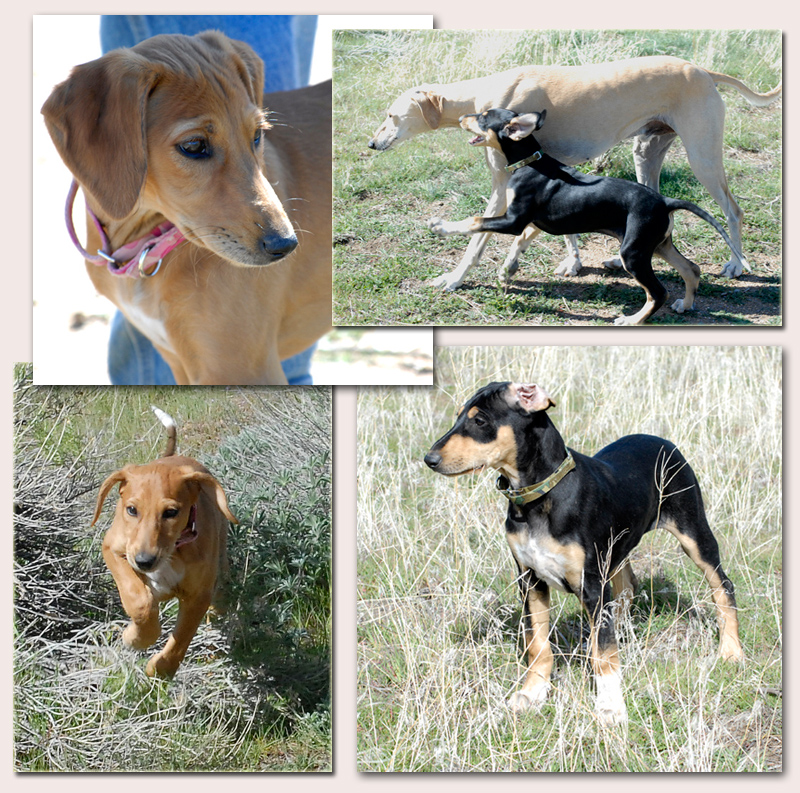 Just some photos of Caz and Sweetie. You can see how patient Ringo is with his babies. He has been a wonderful, sweet father!
Here are two You Tube videos of the puppies' big day: Puppies with Ringo and Jim! and A game of chase! Enjoy!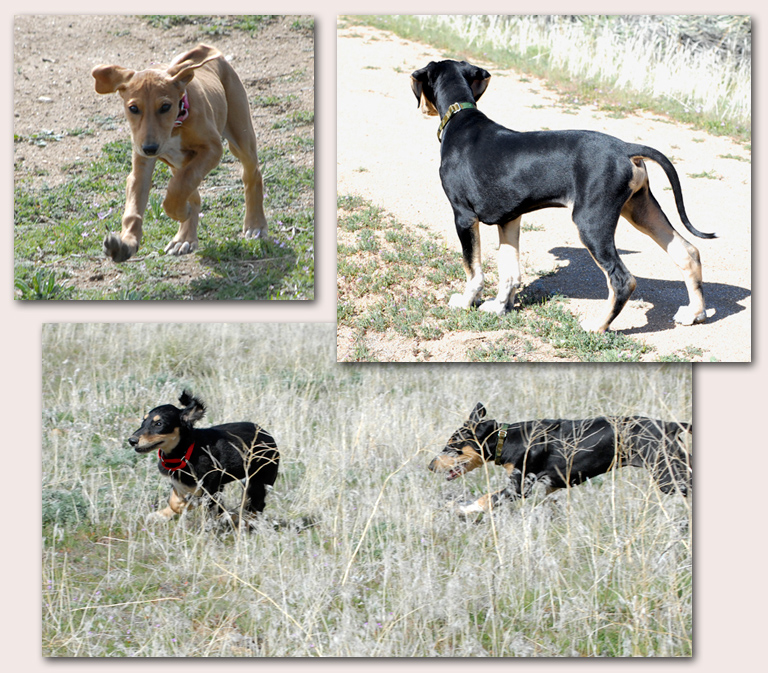 There was plenty of racing around and games of "tag" for the pups on this beautiful warm day. Indeed, it was a perfect day for the pup's first time out on the "big land". Soon they will be going out to the vast Mojave desert where they will learn many skills and see their first hares.
Go puppies! :-)
(Just close this tab to return to the litter page.)