On a lovely, cool morning in May all of our hounds made the journey out to the desert for a very long overdue outing. With the warm winter and early hare breeding season, along with snakes coming above ground early, we opted to postpone any desert coursing until any snakes were well fed and mobile and young hares were grown enough to run fast. Usually we have pups out in the desert by 10 - 12 weeks of age, but Caz and Sweetie had to wait until now, at four and a half months.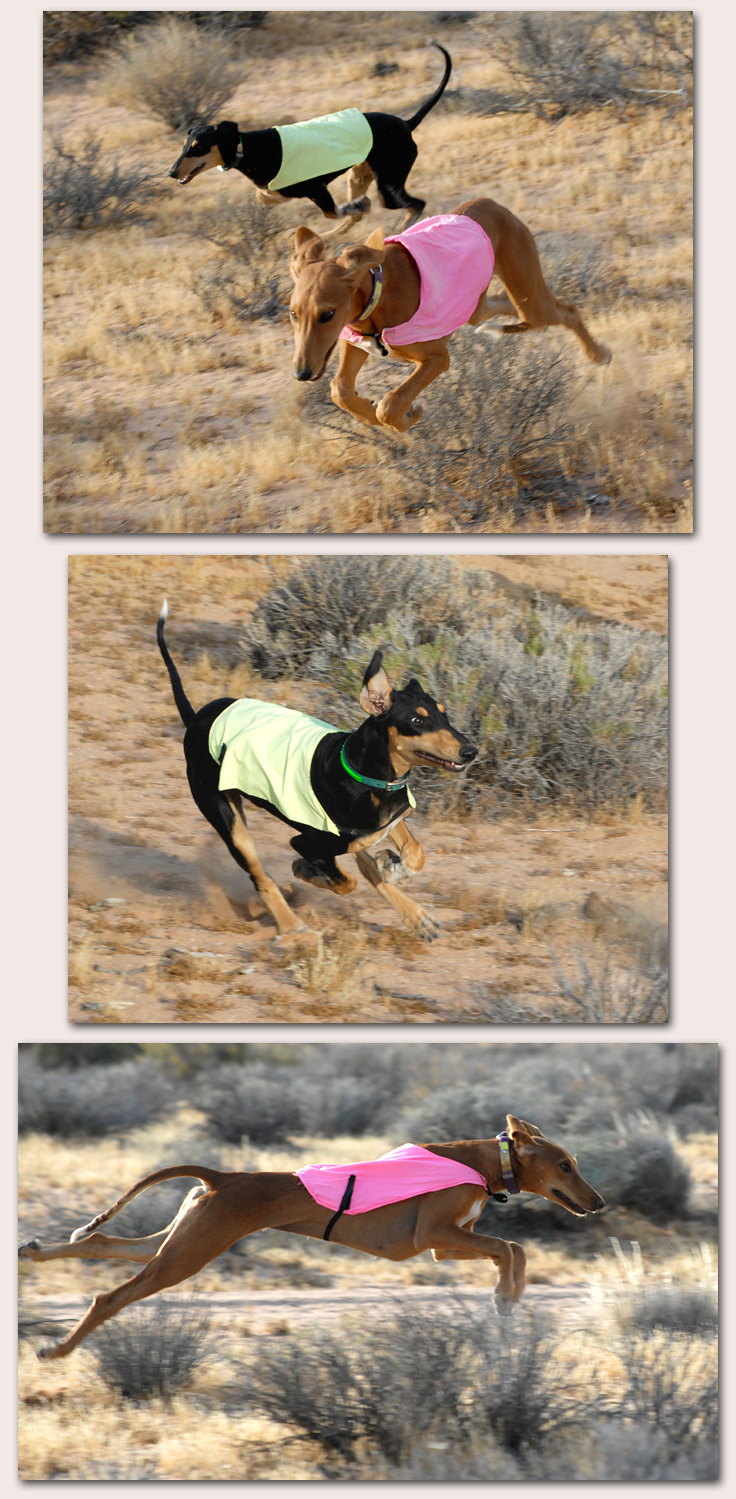 The pups got out of the van and after a brief period of time (very brief!) they were off and running, acting like they'd been raised up out in "the big wild" long before today. Nova, Ringo and Zelia got up a hare (while Ms. Tiflah was off hunting on her own) and took up the chase. The pups were near me at the time and saw them running with intent. Their heads raised high with great curiousity, but they didn't leave my side. They were very excited when the big dogs returned!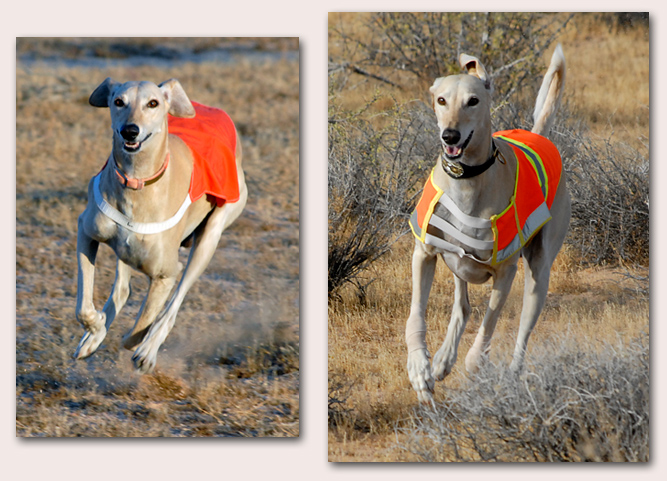 Ringo (left) and Nova (right) still enjoying running at approaching ten years of age. :-)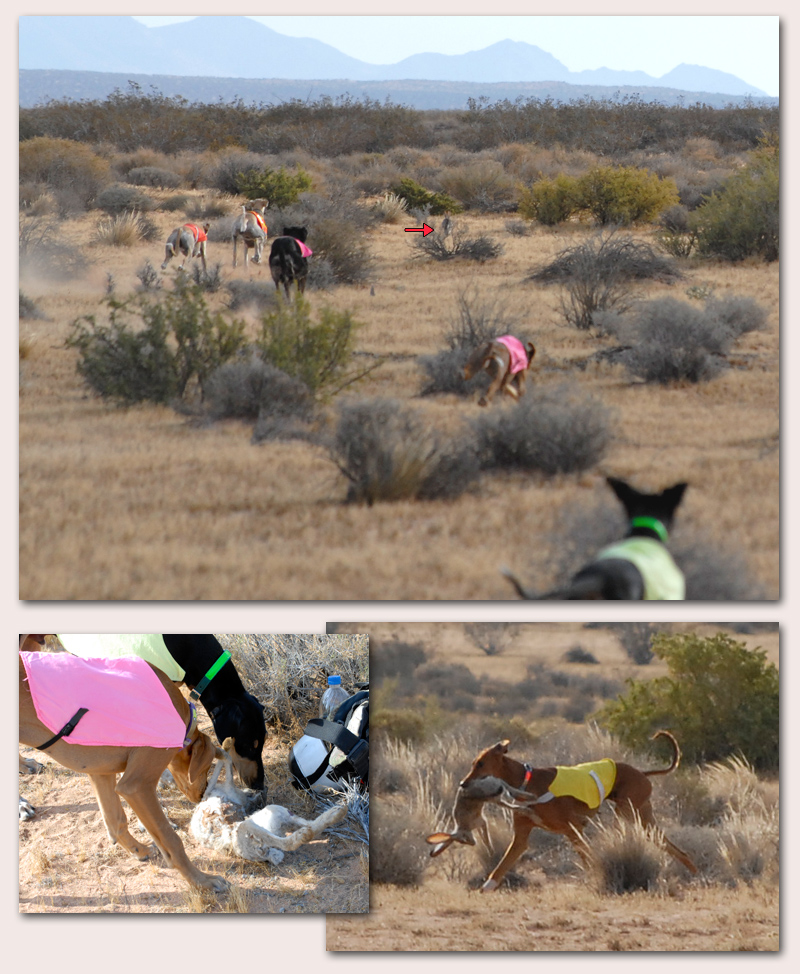 Nova then got a nice jump on a hare and Zelia was close with him. In the top photo above, the lead dog in orange is Nova. He is followed by a quickly closing Ringo, who was not close at the jump. Zelia (who refuses to accept any limitations of her age) is the next dog in pink. Further back, in pink, is Sweetie, then closest to the camera is Caz. You can see the hare at the arrow. The pups saw this hare, saw the big dogs taking off and without any hesitation took off in hot pursuit. Good puppies! Sweetie ran all the way out until the big dogs lost the hare in that heavy cover and Caz also caught up. Then the pups did an excellent job of returning right to me.
All the while I was watching this course, I did not see Tiflah, who I knew had been far south and west of me when Nova jumped the hare to the northeast of me. After the old guys and the pups had come in and gotten water I began to look for Tiflah. Low and behold, the photo of her with the hare is what I finally saw when I found her. Was it the same hare and she'd gotten in on the course in the heavy cover after the oldsters and pups had lost it or had she gotten up another hare? We'll never know! What I do know is she pulled down a Mojave Jack solo and it was a full grown, non-breeding, young and fit hare. This is another fine feather in this little girl's cap!
Once I had the hare in hand the pups got to take a look. I caught a couple of shots before they picked it up and were making off with it. Better to get it in my pack for their breakfast before too long! All in all it was a great morning for not only the old dogs, but a great learning experience for our pups!
Happy hunting with happy hounds, everyone!