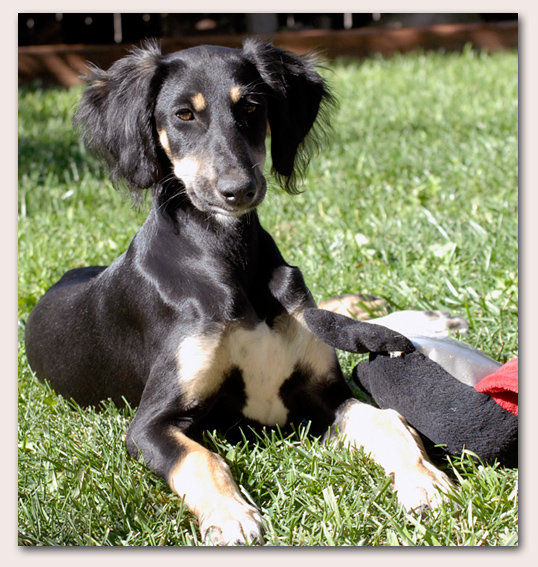 The newest member to our family is Non Serviam Fugo Lepores RFR! Izzy was whelped on June 6th, 2017 and her breeder is Hyde Lappalainen (Non Seriam - Finland). Izzy is a lightly feathered tri-color with a black mask. She has come to us at a time when we were
ready for Caz to have a young playmate. Izzy has a very steady and outgoing temperament. Watch for updates on Izzy and her
life here with Nova, Ringo, Tiflah and Caz.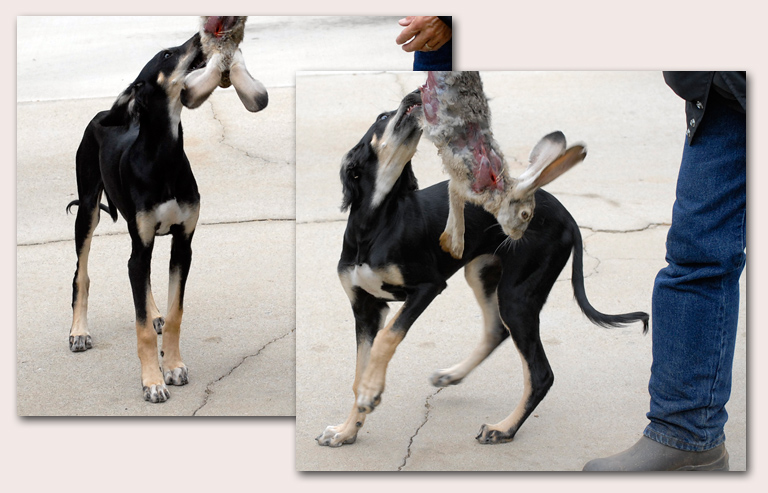 Izzy learned quickly about what her life with us will be like. She was fortunate to be introduced to hares at a very young age. She is pictured
here at three months of age being introduced to a catch. She was immediately willing to take the hare in her mouth.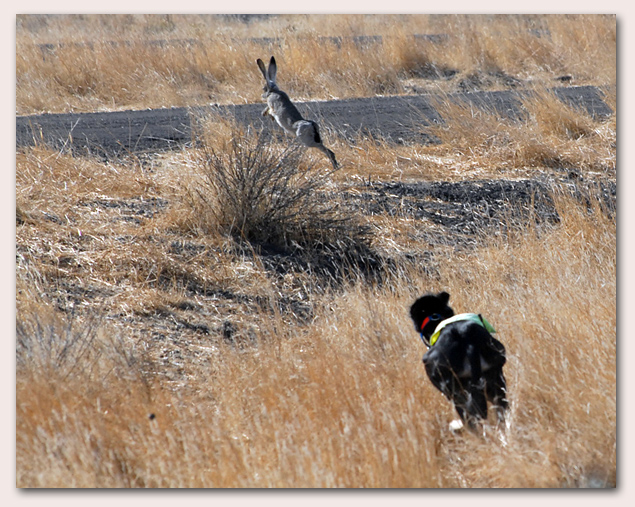 Here is Izzy at six months of age, one of her first solo runs on a hare. She's been out with "the pack", but it was time for her to try
some chases out all on her own. She did great!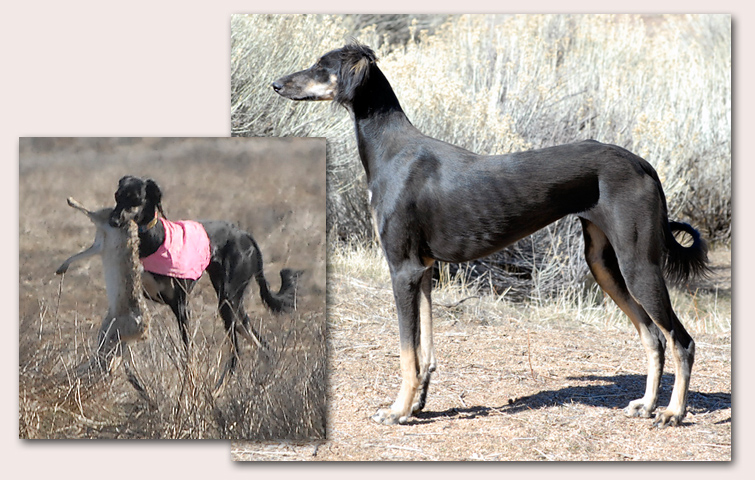 Izzy is now eight months old. Time is flying! She is now running courses with Caz and Tiflah and staying up in all the action. She has even
made her first take on a mature winter buck (shown packing it in)! She is going to be a lot of fun this next coursing season.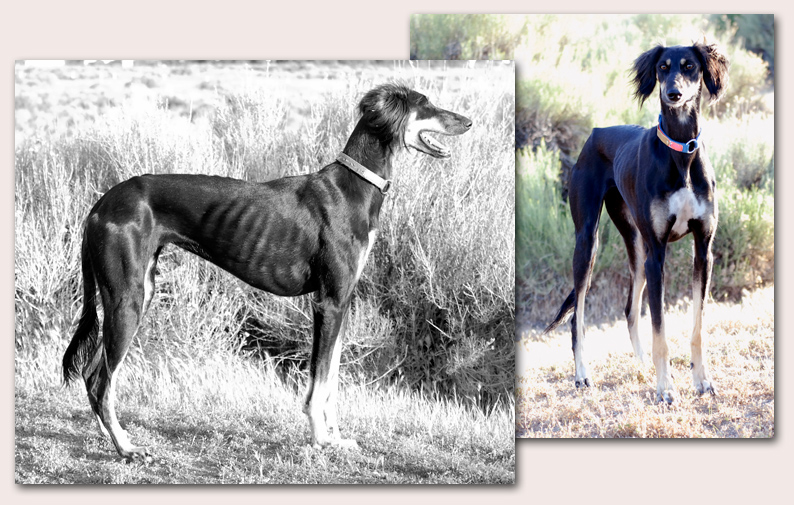 Izzy is now one year old! She's 25 1/4" at the shoulder and weighs 43 pounds. She's all leg and bone at this stage and quite comical. She's
still showing very good speed for her young age and she is a joy to live with, a tribute to her breeding and heritage.