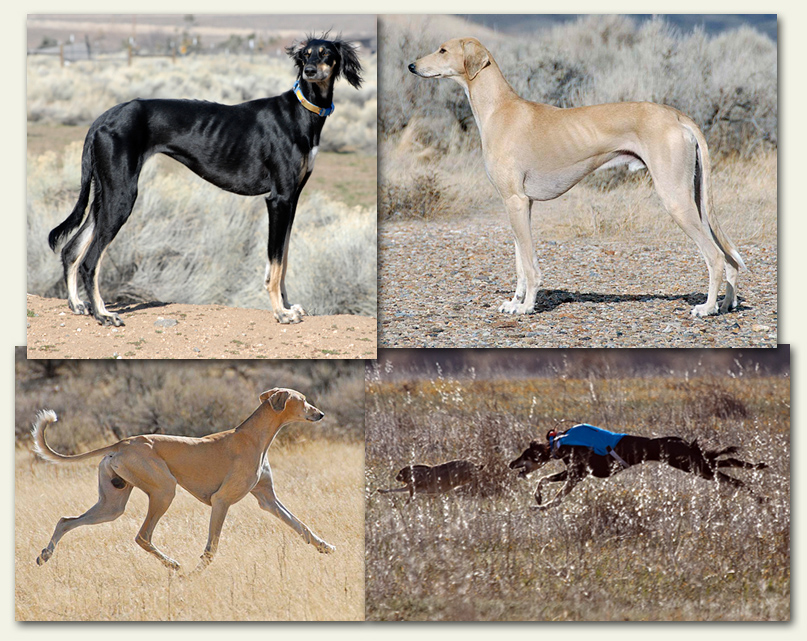 Our Non Serviam Fugo Lepores RFR, JC, CC, CM, GCW was bred to Ch. Obi-Wan Phenix SM Fool Throttle Uziduzit, RN, CC, CM, CGC, CGCU, VSA in September of 2020. Their puppies arrived in healthy form with quick delivery on the 24th of November, 2020. Four males, two tri and two sabled fawn, three smooth and one fawn feathered. The three girls are smooth tri, sabled red and sabled fawn.
(Photos of Nitro by Vicky Clarke, photo of Izzy standing by K. Lonero and Izzy on the hare by Helge Kronsteiner)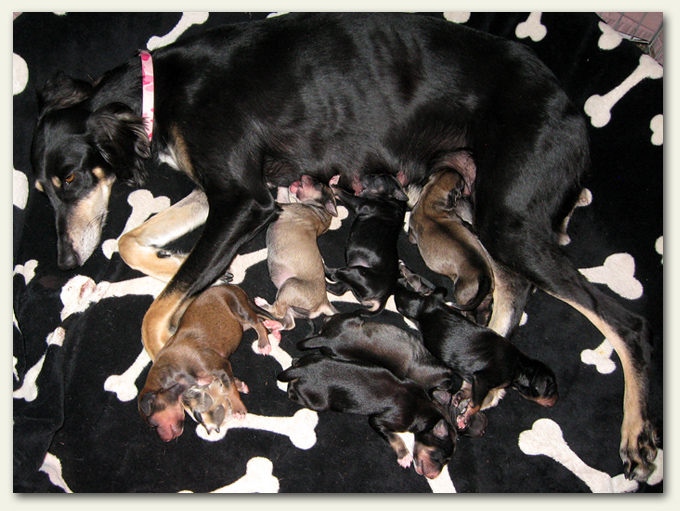 Izzy with her brood at three days of age, a thriving family!
This page is under construction, updated photos and info on each pup with their families soon!