(3/5/2010) The day has finally arrived for Ringo to run free with his companions. This was the first time in over seven months he has been able to run with them, and what a great time they all had!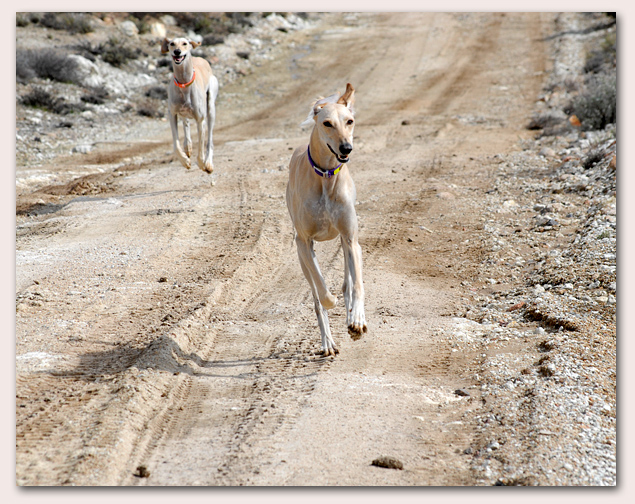 Pictured above is Ringo, followed by Nova on the trails. Happy hounds, indeed!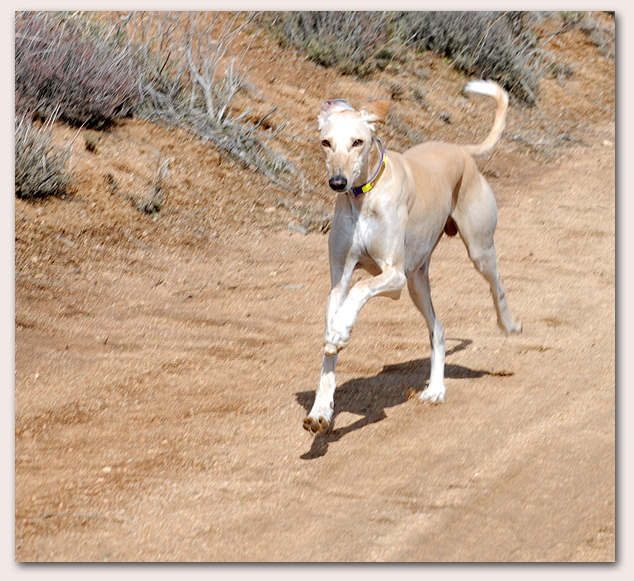 Ringo, running free once again on the trails, 15 weeks post surgery!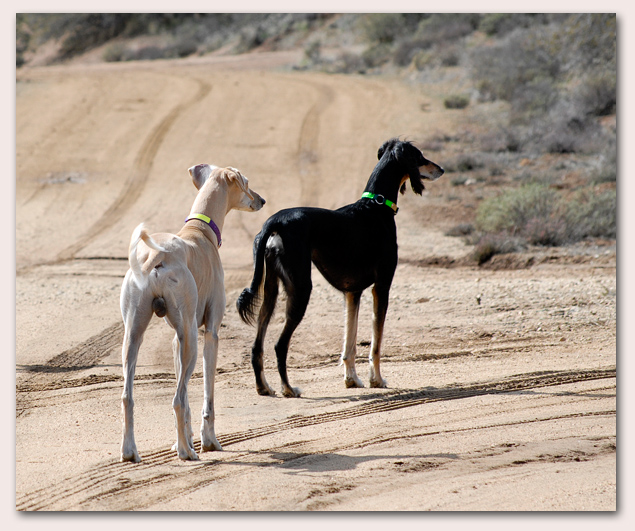 Ringo and Zelia.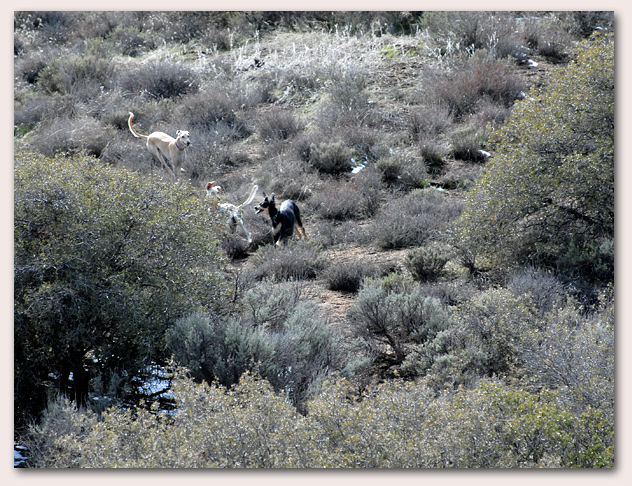 All three take off on a game of tag and Zelia is it!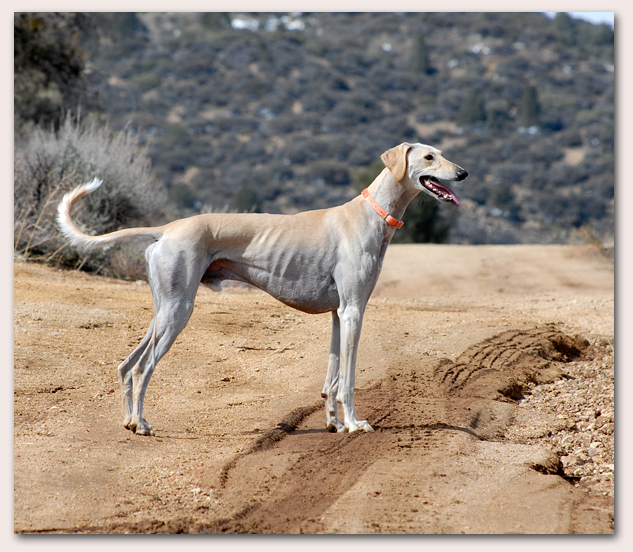 Nova catching his breath, taking a play break.
Nova.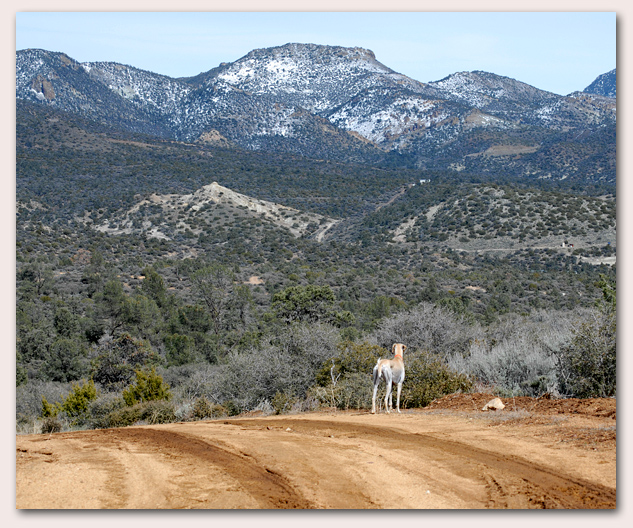 Nova, overlooking the beauty of our mountain "backyard".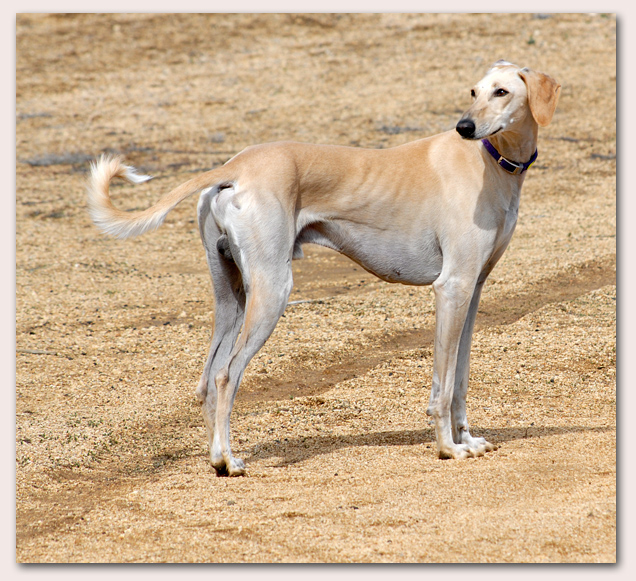 Sand on Sand. Ringo standing on decomposed granite. Chameleon hound.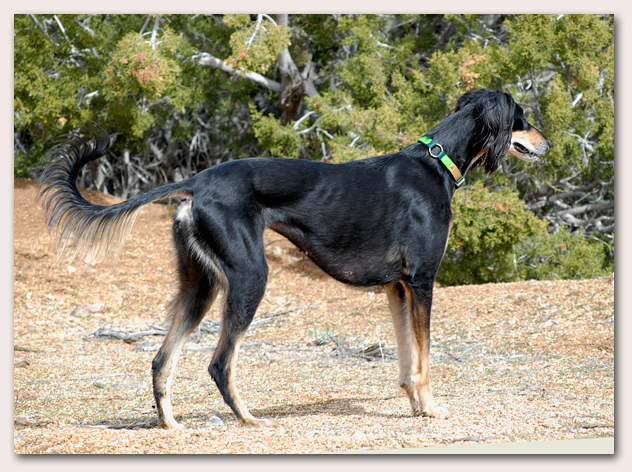 Zelia looking for something to chase. She is 7 years, 7 months here.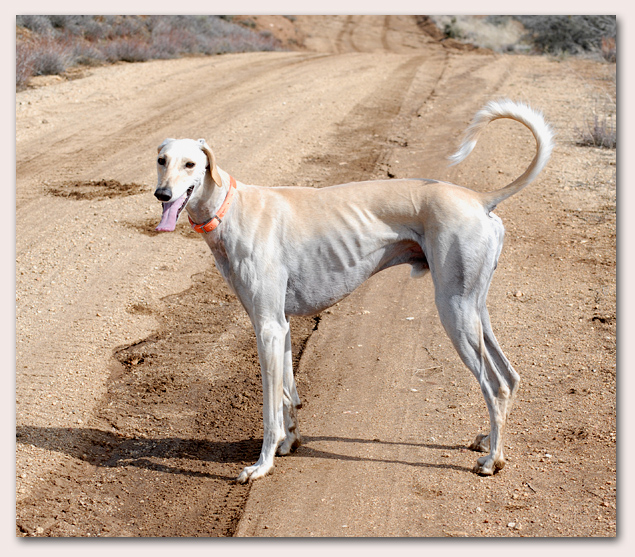 Nova, again. He stops frequently for photos!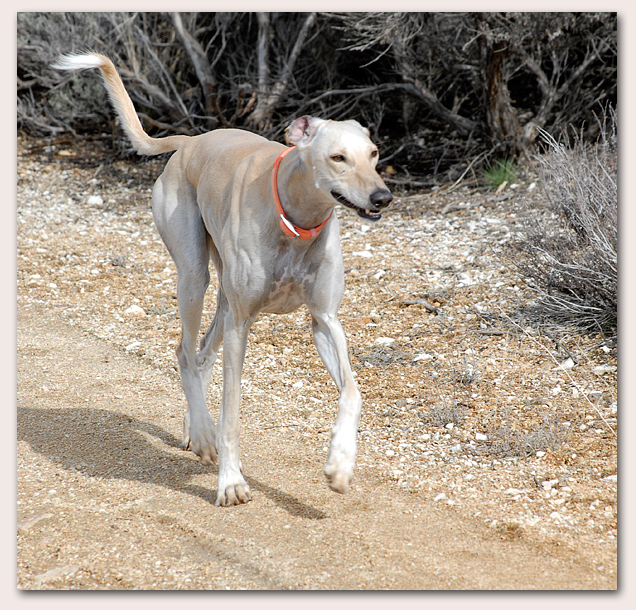 Nova moving out.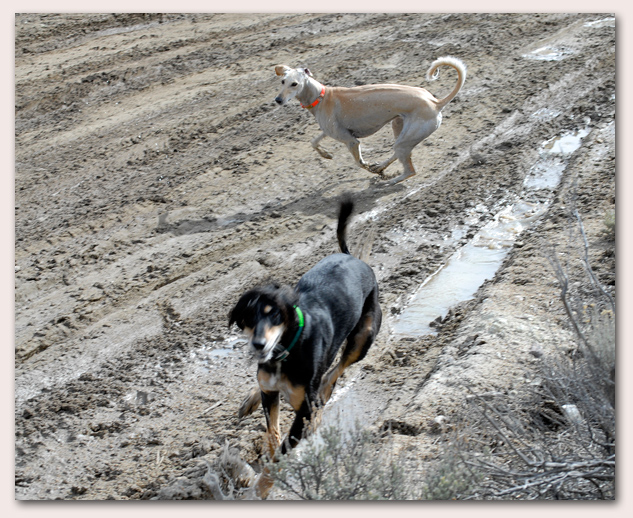 Another game of tag, this time in the MUD right before we are to load up in the truck, of course!!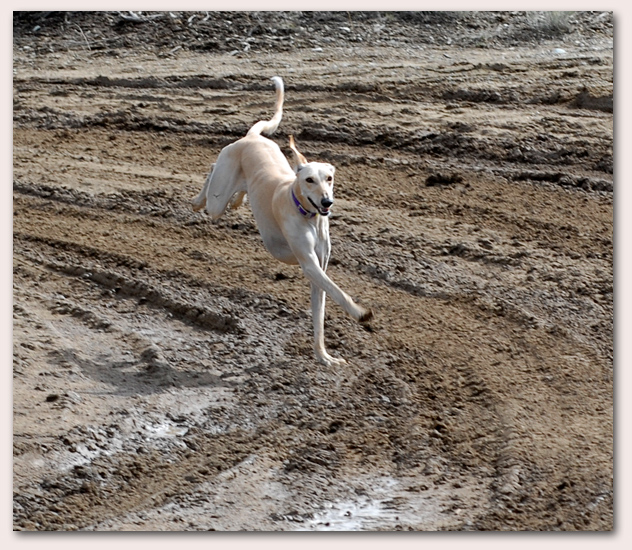 Ringo loves mud, too!
It is looking very good that Ringo will be running with his buddies from now on. He certainly deserves this reward after the long months involved with his injury, eventual surgery and rehab.
Welcome back little man!!