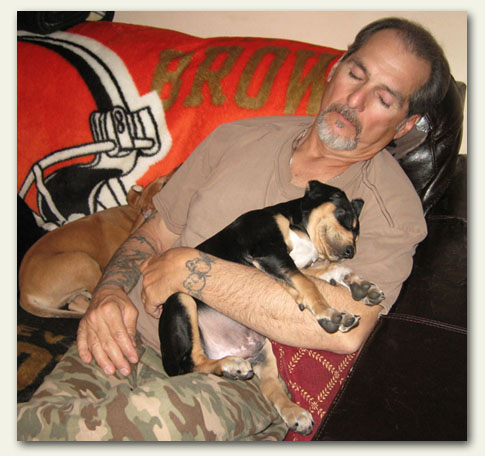 Caz is our boy from the Ringo x Tiflah litter, born on the 4th of January, 2015. He is a very solid and robust young man, weighing 27 lbs at 12 weeks of age! Our favorite things about him so far is his respectful nature of the elders, sweet personality and his love of cuddling with Jim! (Pictured above at six weeks of age.)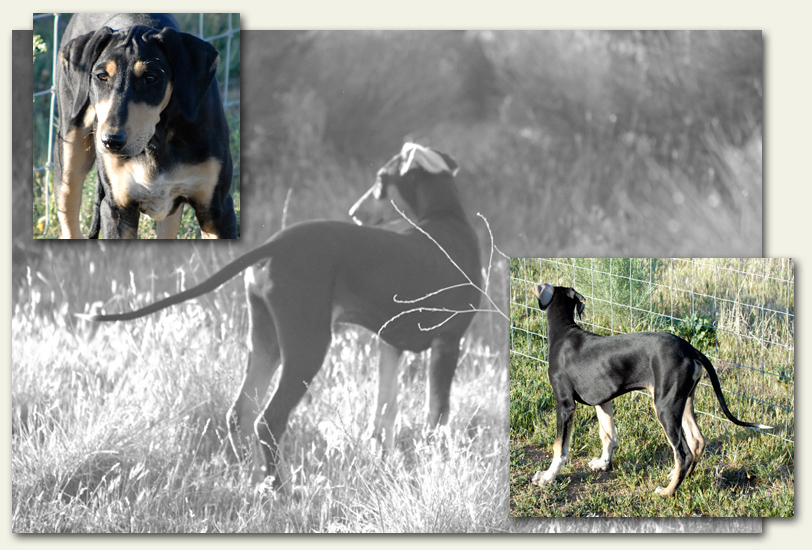 Caz is pictured above out on our property at 12 weeks of age. He and his sisters, Sweetie and Tiffany, are having much fun exploring the five acres, finding young rabbits and learning to use their legs, eyes and ears!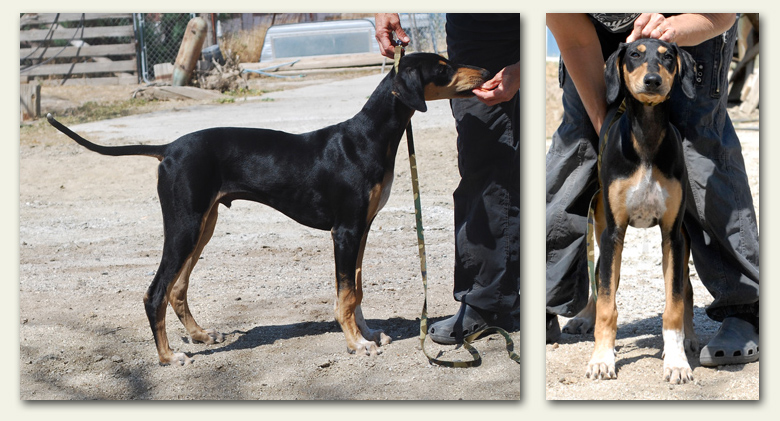 Here is Caz at four months of age while visiting in Alpaugh and obtaining his SPDBS critiques from long time Saluki authorities Herb Wells, George Bell and John Burchard. We are very thankful to have the pups critiqued by these men who have years and years of breed
knowledge and coursing experience. Now that the critiques and photos are done, the paperwork is off to SPDBS so the
pups can receive their CRN numbers.
(Photos by George Bell and John Burchard)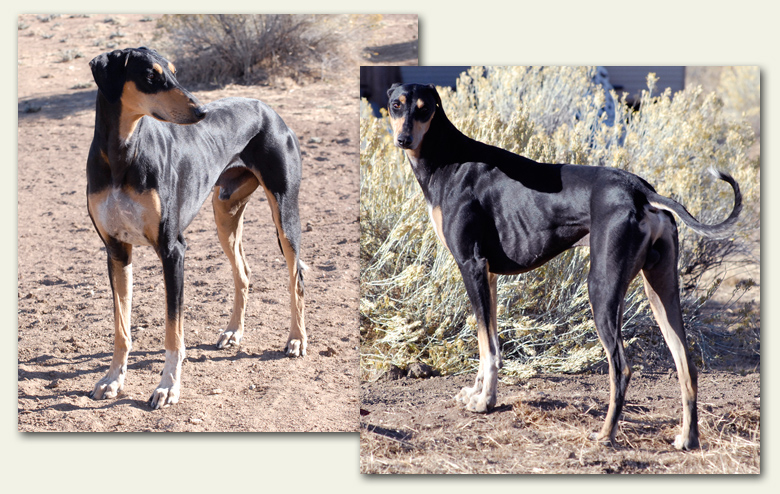 Time has flown by and Caz and his sister Sweetie are now almost two years old! We have had such a fun time raising them! Caz now has a four point specialty major in the show ring, but his main focus is HARES. He will now enjoy this 2016/2017 coursing season at a few organized hunts, but mostly running free in the deserts with his housemates.
Caz is a substantial male (putting it lightly!) at 27 1/2 inches at the shoulder and 70 pounds. He is rock solid and we love him and love to put our hands on him. Best of all, he is really fun to live with and a clown extraordinare!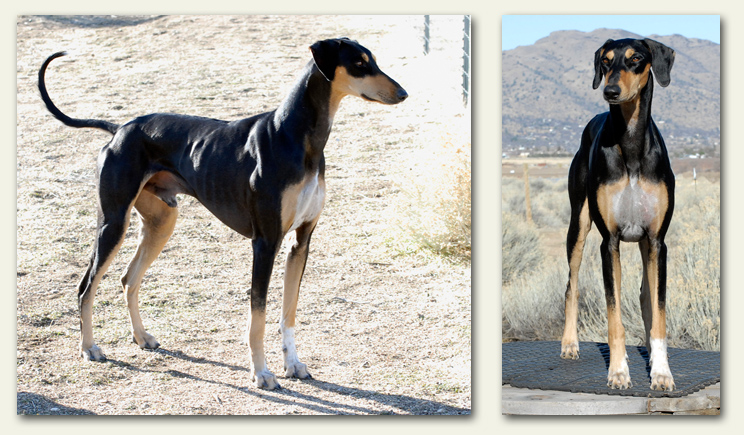 Caz not only did very well his first season in open field coursing, he did great his second. He attended six hunts his first season earning 114.5 points, was the #6 NOFCA Saluki and qualified for the Grand Course. He ran in five hunts during the 2017/2018 season, earned 115 points, completed both his Coursing Championship and Courser of Merit titles, was the #4 NOFCA Saluki and qualified for the Grand Course. Due to his owner's work obligations, he was not run at the 2016/2017 Grand Course. He has run in eleven hunts, earned a total of 229.5 points for a 20.86 point per hunt average. We are very proud of this handsome boy!