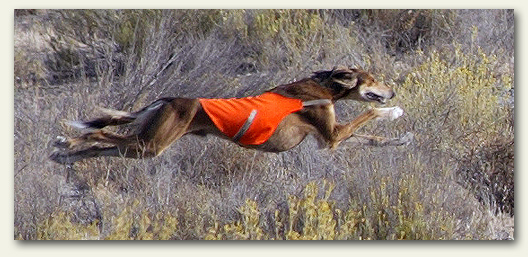 Zelia's litter was whelped July 5th, 2005 and was sired by Phenix Firecracker Joe CC, CM, "Joey". Joey is an accomplished open field coursing hound. He was the winner of the 2001 and 2002 ASA Mia Cup Hunt and the 2001 ASA Ishtan Cup. Joey is known for his determination on the course and his often spectacular, if not acrobatic, takes.
(Photo by Herb Wells)
Click here for pedigree!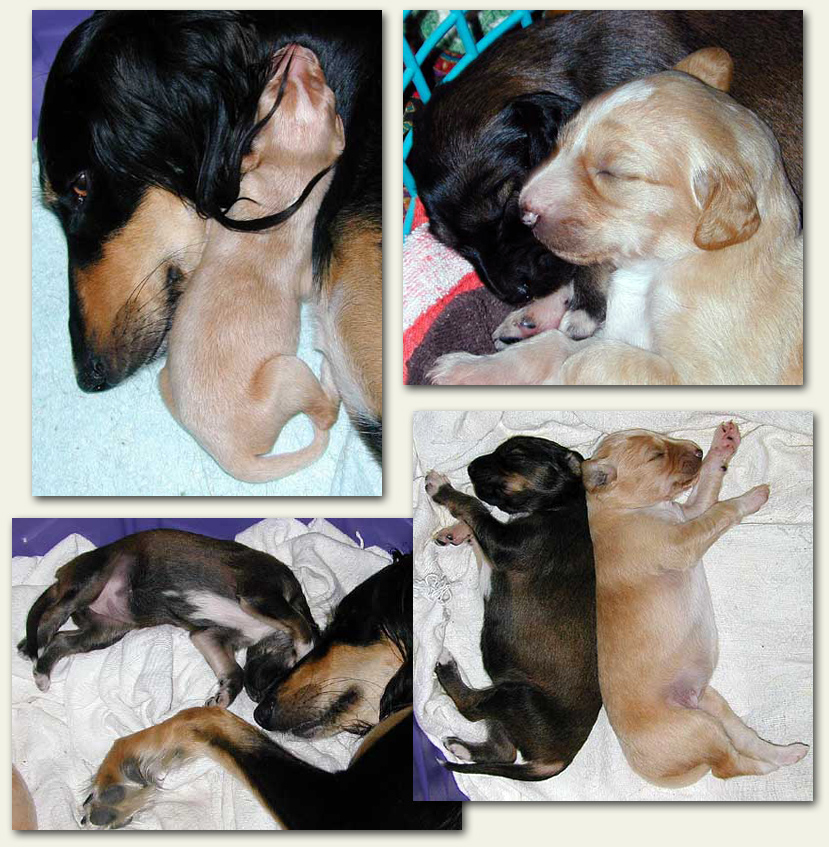 Tula and Zoey are pictured above at one week of age with Zelia. They are the survivors of the litter as three others were lost within hours of birth with symptoms typical of "fading puppy" syndrome. Through the persistence, love and devotion of Vicky Clarke, Lauren Chen and Melissa Forbus, these two gems are the delight of their owners today.
Zelia was an entirely natural and persistent mother. Not until Tula and Zoey left for their new homes near Reno, Nevada at ten weeks of age, did she stop nursing and caring for them.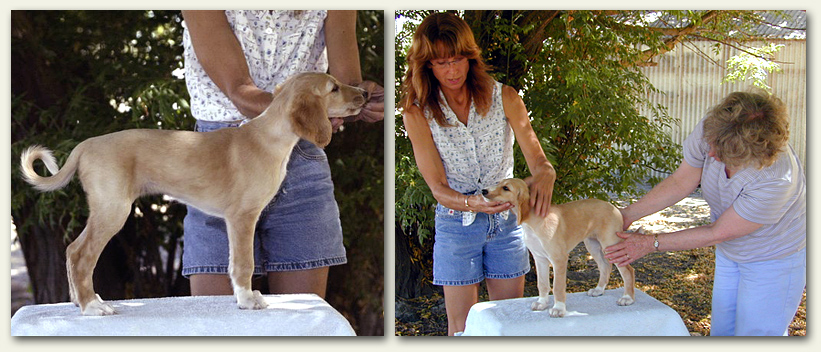 Tula is shown, above, being examined during the puppy evaluation event in Alpaugh. A number of prominent, old time Saluki breeders got together, evaluated the two pups, talked, ate great food and visited. It was a fun day for all, especially the very social puppies!
(Photos by Herb Wells)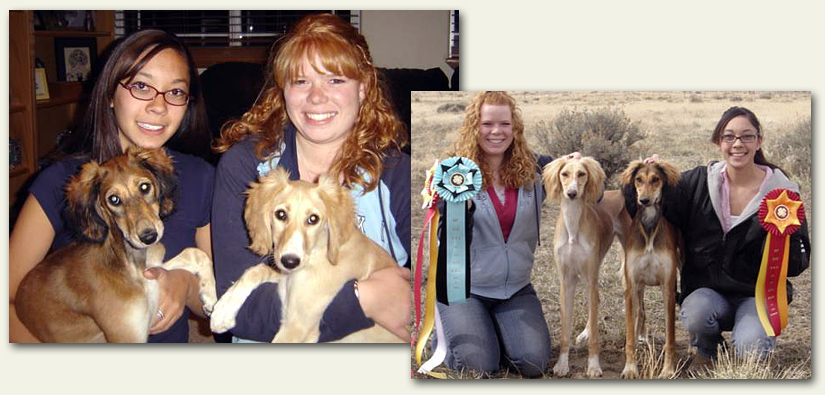 Lauren Chen and Melissa Forbus with Zoey and Tula. Vicky decided the girls should each take home a pup after their determined efforts during the long days and nights helping to ensure their survival. "Zoey" (GCh. Uziduzit Second Amendment, JC, CC, CM) went to live with Lauren and "Tula" (Uziduzit Tula-Ru Tokarev) went with Melissa Forbes. The two girls had a lot of fun raising their pups together, going to matches, shows and some hunts. They are pictured on the right with their ribbons from one of their first matches, winning their conformation, movement and junior showmanship classes that day!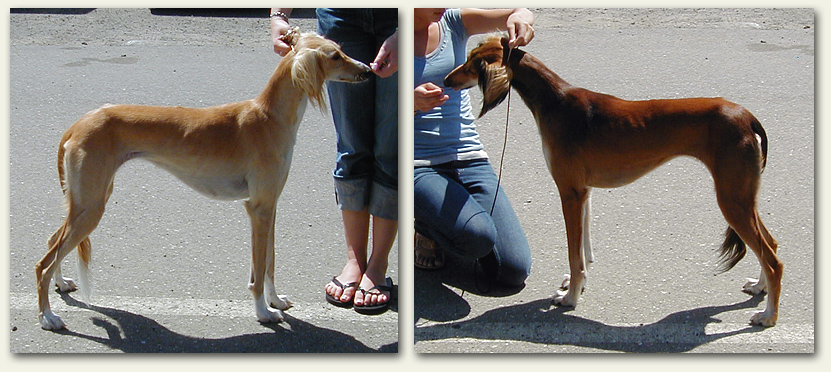 Tula and Zoey are pictured at thirteen months of age in these photos. Lauren and Mel were practicing with them before ring time at the Oakland Kennel Club show that morning while we were at the beautiful Dixon-May fairgrounds in August of 2006.