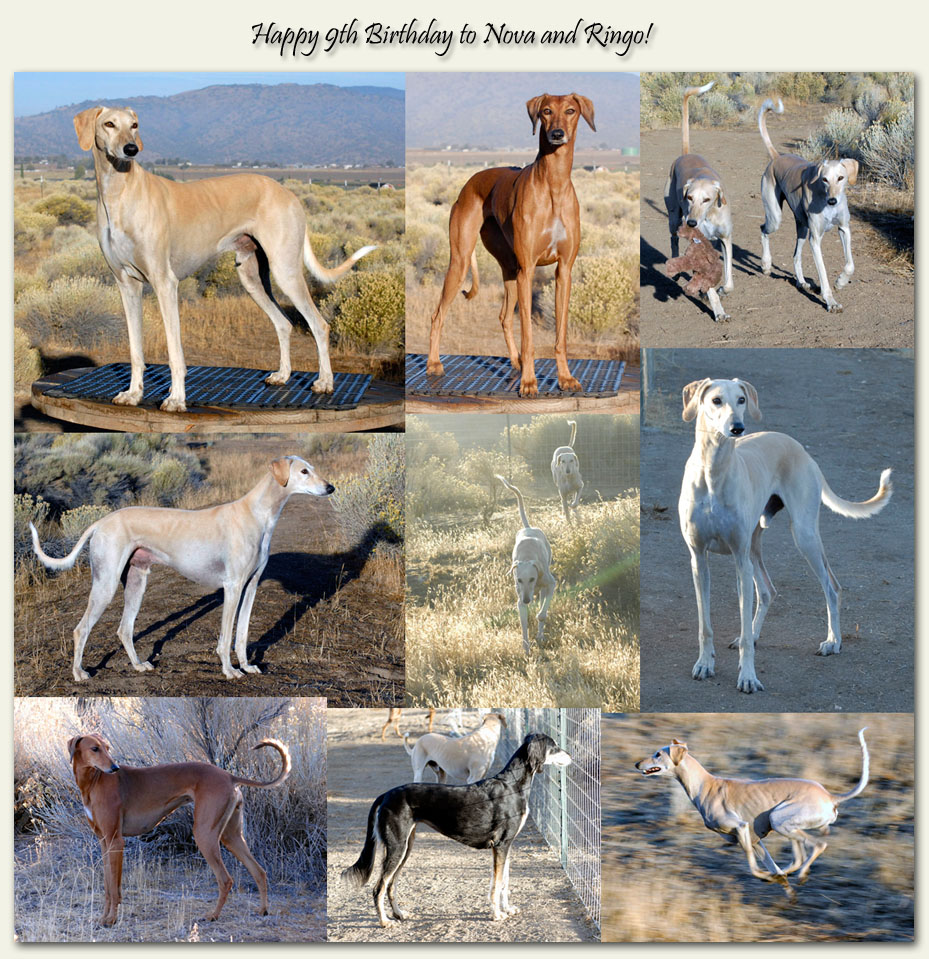 Our two cream smooth boys from the Sky x Boushra litter turned nine years old on the 21st of October. We celebrate their birthdays and look forward to
many more with them. Pictured also is our deep red smooth girl, Tiflah, (Ch. Yamadan RFR Tiflah Al Hadiya, SC, CBC) and the Queen of the household,
Zelia, (BISS Ch. Amala Zelia at RFR, CC, CM, SC). They are pictured on our new property just minutes from our house in town.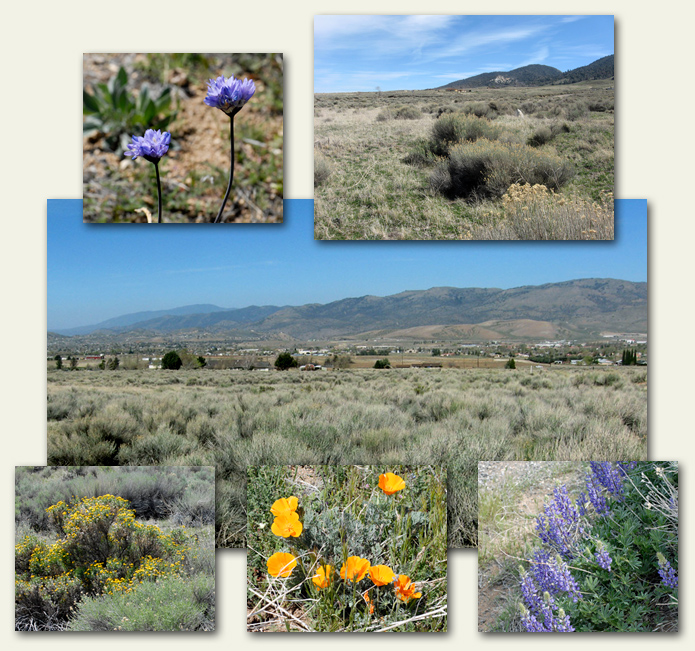 Five acres of Saluki paradise located in the foothills of the Tehachapi Mountains!