We love how these two boys are growing up so far!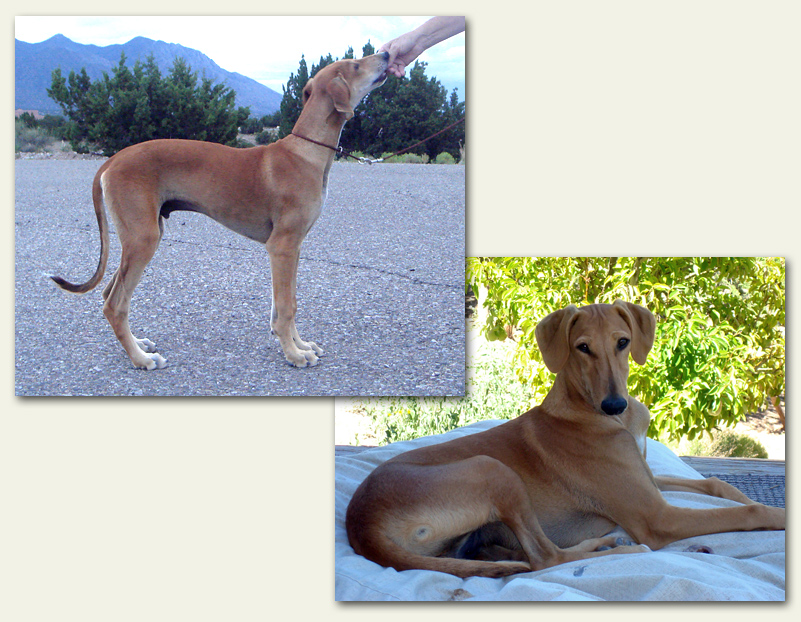 Abu Dhabi (top, left) and Ducati (bottom, right) are now four months old! As healthy pups do, they continue to grow and are learning how to wear their coursing blankets for trips out to the desert with their families. They are learning about leashes and stacking and how fun it is to work for FOOD! Both have the most wonderful personalities, according to Anne and Frances and are a delight to live with.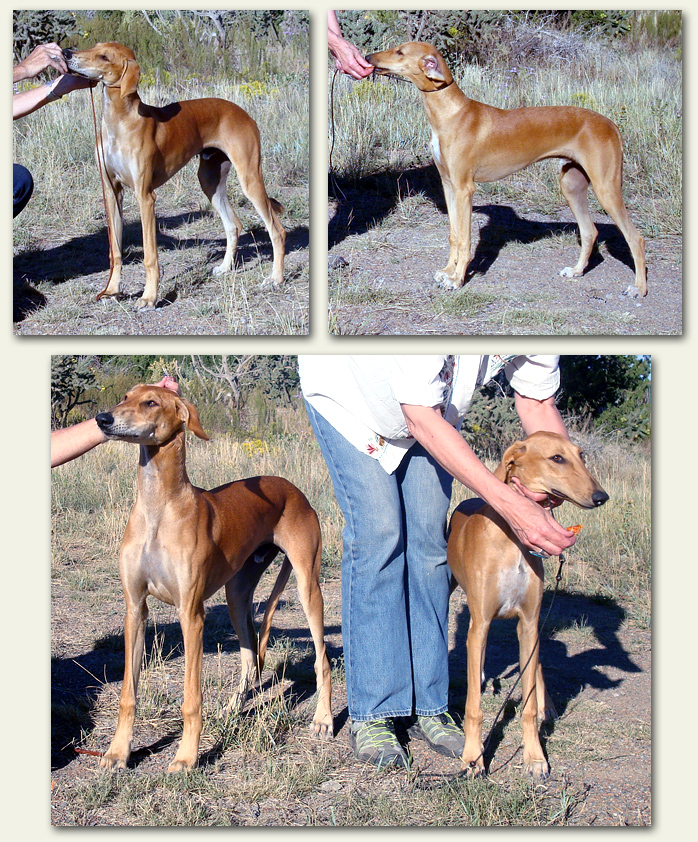 (9/26/2010) Here are the boys at six months of age! We are very pleased with how they are growing up and developing. Soon the weather will cool down and they will begin their adventures of coursing hares in the southwestern deserts. Meanwhile, paperwork is moving along and before we know it, we will see them in the ring, proud to represent their Gen III desert bred heritage, along with the fine American Coursing lines featured in their pedigree! The photos above show Abu Dhabi on the left and Ducati on the right. Thank you to Anne and Frank Vigneri and Frances Zeller and Hugh Pohle for doing such a wonderful job raising these baby boys!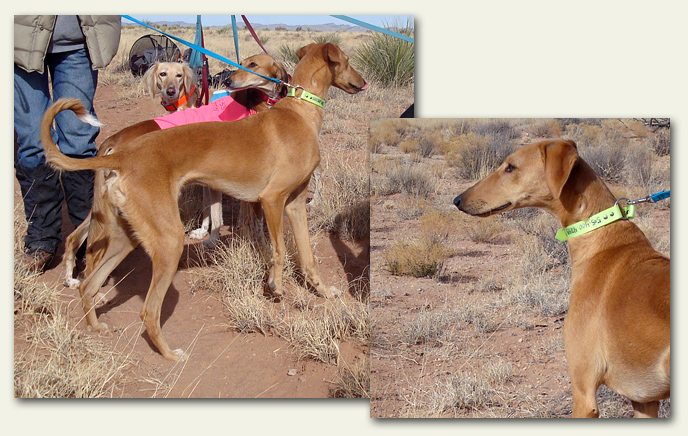 Abaqero Kineahora Ducati is pictured above at nine months of age. He has been enjoying his first adventures out finding and chasing hares. Anne and Frank report that often Ducati IS the one to find the hare and begin the chase. At ten months, Ducati is just starting to go the full distance with the "big dogs" on the courses. He is off to a fine start in fulfilling his heritage. Now, both he and his brother, Abu Dhabi, have had their critiques done and soon they will be AKC registered!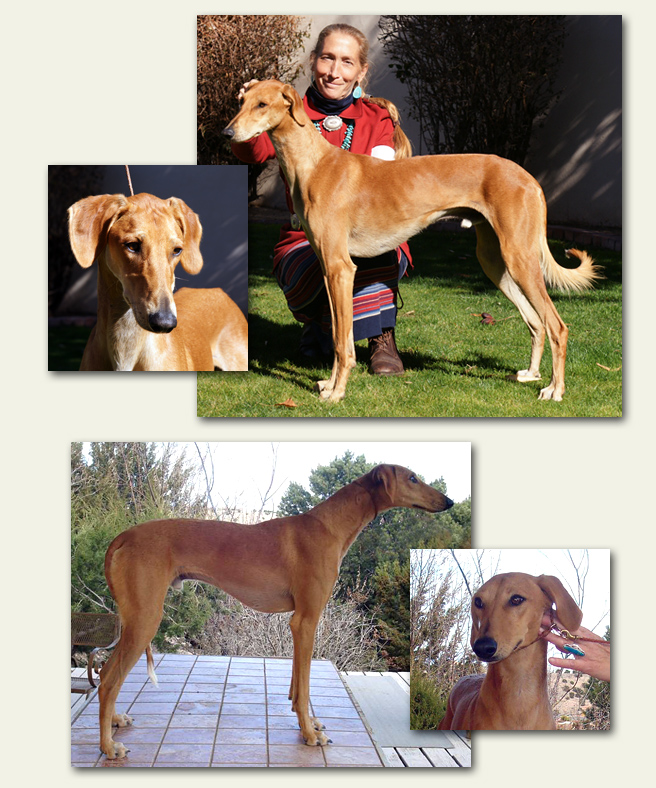 Here are the boys at 10 months of age. We are VERY happy with how they are growing up, showing the best of traits from their parents. Abaqero Kineahora Abu Dhabi is pictured at the top with Frances while in Arizona at the Dual in the Desert Specialties. While Dhabi wasn't shown that weekend, his paperwork is off to the AKC and soon he will strut his stuff in the ring (since he thinks he's pretty hot stuff!). Abaqero Kineahora Ducati is pictured (below) and his paperwork is also complete and has been sent to the AKC. Watch out for this flashy boys in the rings soon! That is, when they're not busy chasing hares.
(Photos of Dhabi by Cathy Chapman and Ducati by Frank Vigneri)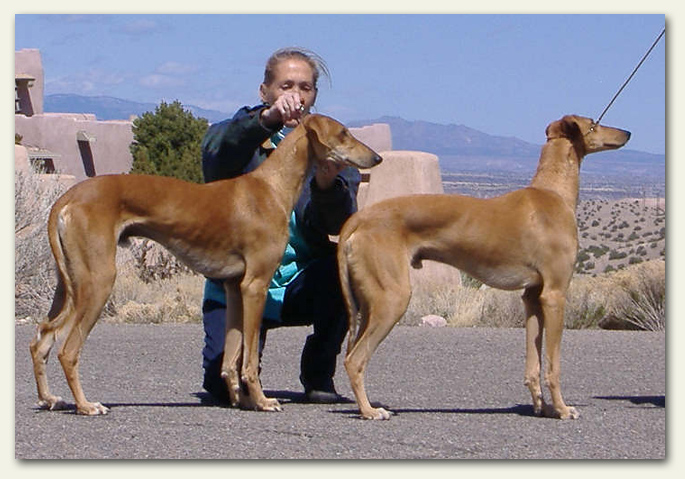 The baby boys are now one year old! Times does indeed fly and it has all been good for Dhabi (left) and Ducati (right)! Ducati is now AKC registered and Dhabi's paperwork is on the way. Ducati is moving with his family (Anne and Frank Vigneri) back to California, so he hopes to join his father in the coursing fields this fall. We can't wait!