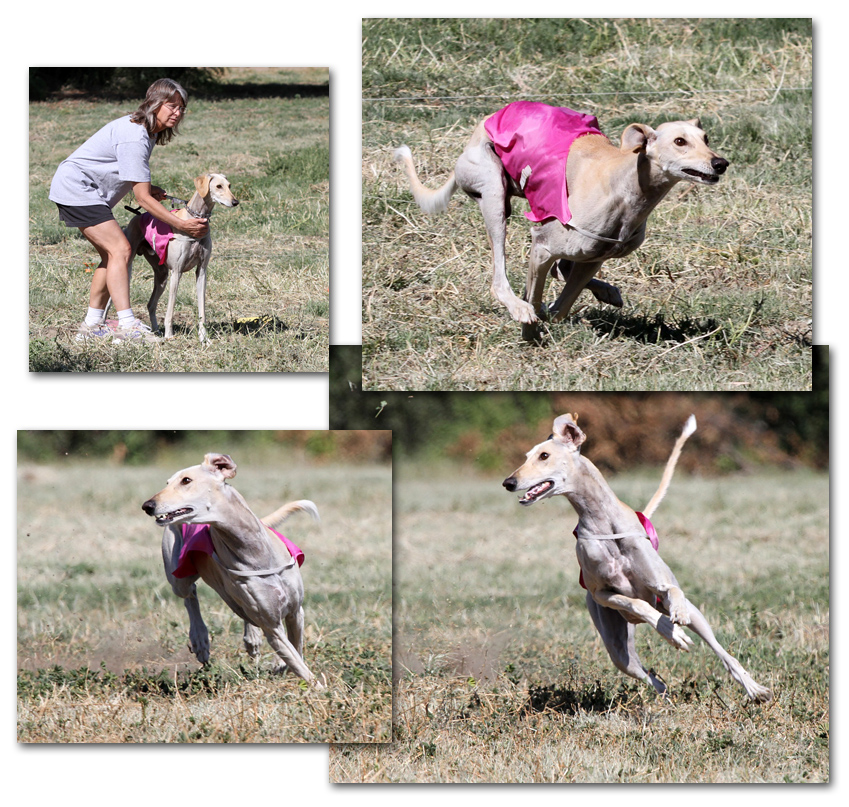 (8/22/2010) We decided to finally try the boys on plastic and took them to the California Coursing Association's ASFA Lure Trial. Nova was completely enthusiastic about chasing the lure as often our open field dogs with vast experience on live game are not interested in chasing a lure. Above are photos from Nova's first run in the Singles Stake.
(All photos on this page courtesy of Jim Wallace Photography. Thank you Jim for your wonderful photos!)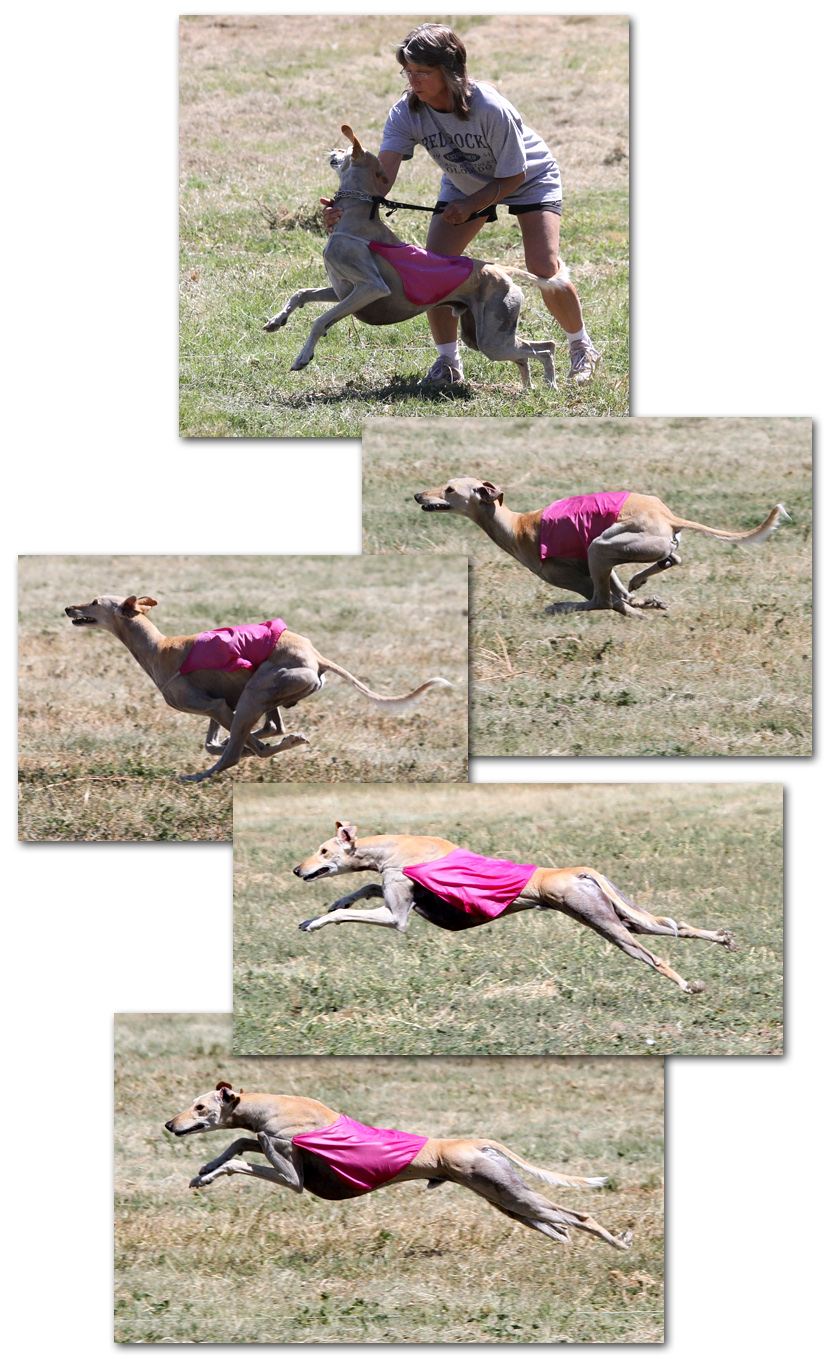 Well, Nova was just as enthusiastic about pursuing the lure the second time as he was the first time (much to my surprise)! Even after "tasting" all the lure attachments after his first run and figuring out a hare wasn't involved in this endeavor.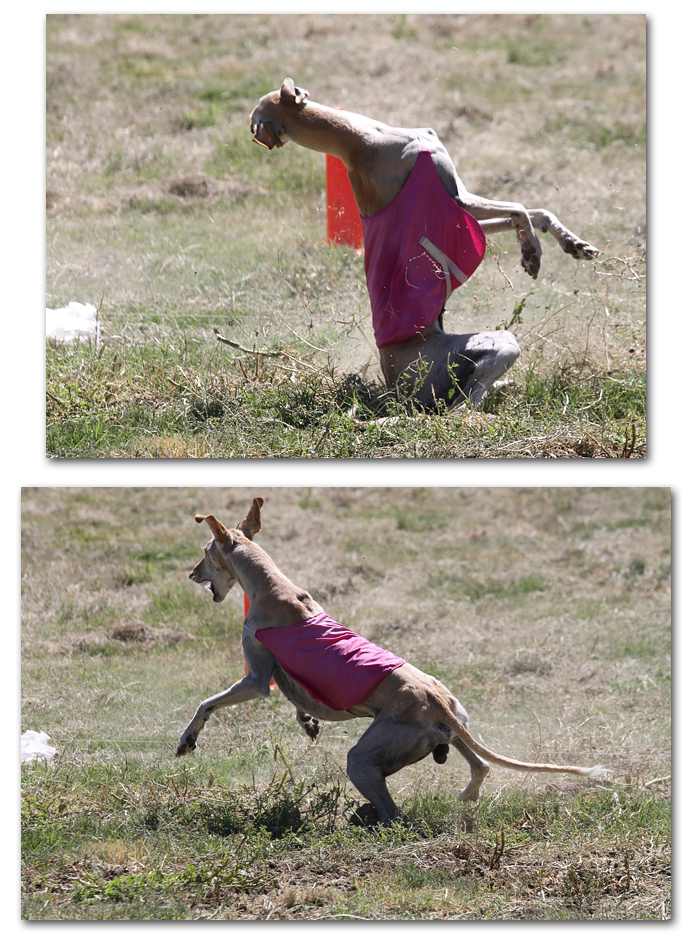 With a very nice finish with a flourish, Nova demonstrates "turning on your heels" at the end of the lure, since he is not used of "prey" stopping dead in it's tracks. After Nova's two singles stakes runs, he then ran with a Pharoah Hound named "Phorest" and earned his ASFA certificate and he can now proceed to run in the Open Stake for points should he continue to remain enthusiatic about catching plastic!
Brother Ringo also enjoyed chasing the lure this day. Click HERE to see his photos!