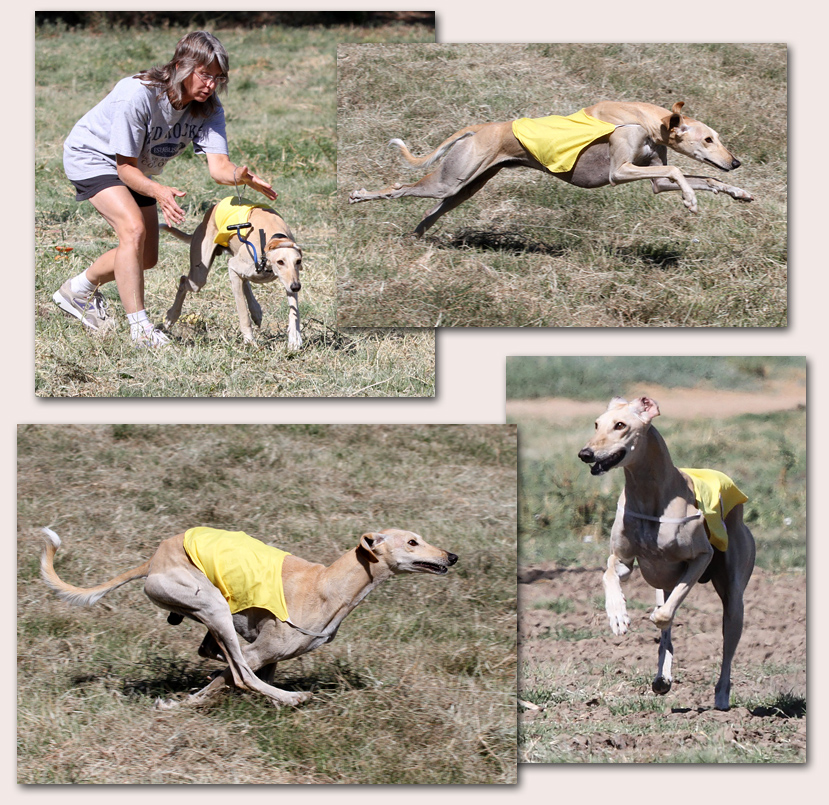 (8/22/2010) Ringo is pictured above at the California Coursing Association lure trial running his first course in the singles stake. He won first place this day, while brother Nova tied for second! Both boys appear to enjoy chasing plastic, which is great as it is another way to help keep them in shape for hare coursing.
(All photos on this page are courtesy of Jim Wallace Photography. Thank you Jim for these great photos!)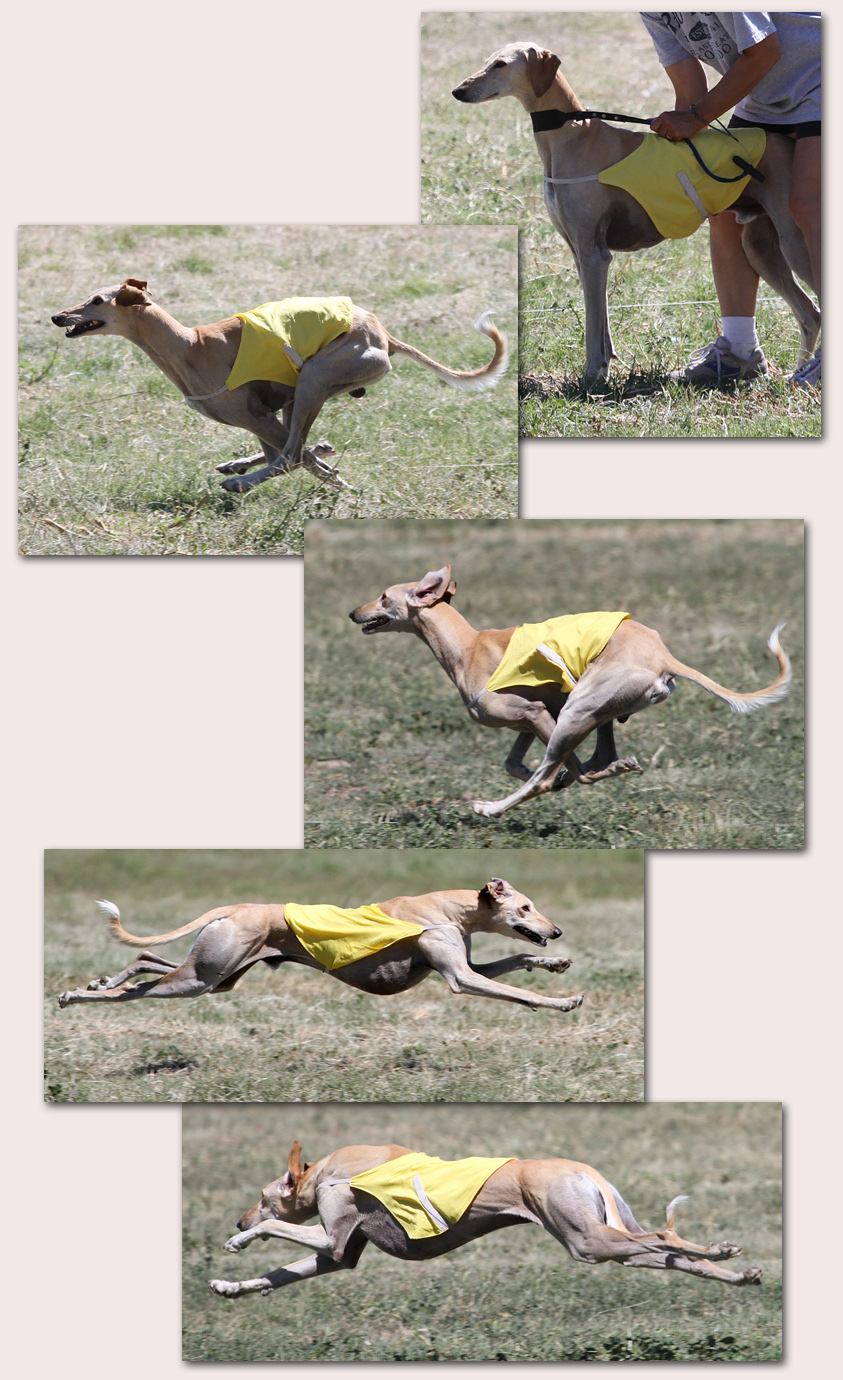 These photos are from Ringo's second run. We think he ran even better on his second course. He is a real trooper as Ringo is not fooled by the fact this "rabbit" is plastic, but enjoyed his runs completely. Next trial he will try for his certification!
Brother Nova also enjoyed his day at the trial. Click HERE to see Nova's photos.